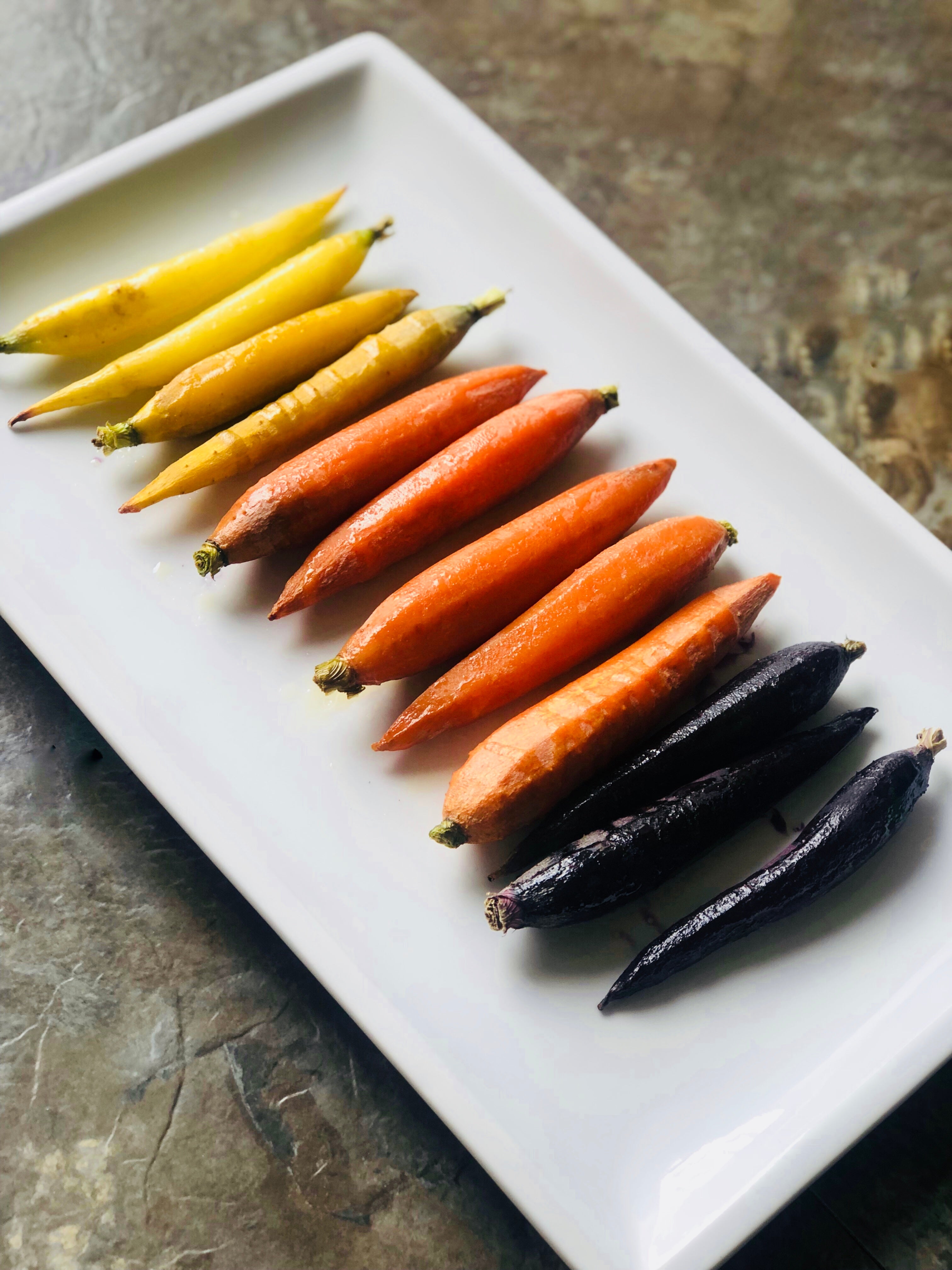 Roasted Carrots w/ Charred Scallion Sauce
Servings: 4
Ingredients:
1 bunch, carrots – tops trimmed
1/4 cup + 2 tbsp, il Fustino Picual EVOO – divided
salt and pepper to taste
1 bunch, scallions
1 bunch, cilantro
juice of 1/2 lime – about 1 tbsp
Directions:
Preheat oven to 375 degrees Fahrenheit. Prepare a baking sheet by lining it with aluminum foil.
Clean and slice carrots in half lengthwise. Place sliced carrots on baking sheet, drizzle with 1 tbsp of EVOO and season with salt and pepper.
Bake in a preheated oven for 35-40 minutes or until cooked through.
Once carrots are about half way cooked start on the charred scallion sauce. (If you start any sooner the sauce might start to brown before the carrots are done.)
Trim the top and bottom of the scallions off. Heat up 1 tbsp in a skillet, once heated throw the scallions in a char on all sides over medium high heat.
Once scallions are sufficiently charred, roughly chop them and add them to a blender along with the trimmed bunch of cilantro, the juice of half a lime and 1/4 cup of EVOO. Set aside.
Once carrots are cooked, remove from the oven and transfer to a serving plate.
Right before serving drizzle the charred scallion sauce over the top.
Enjoy!