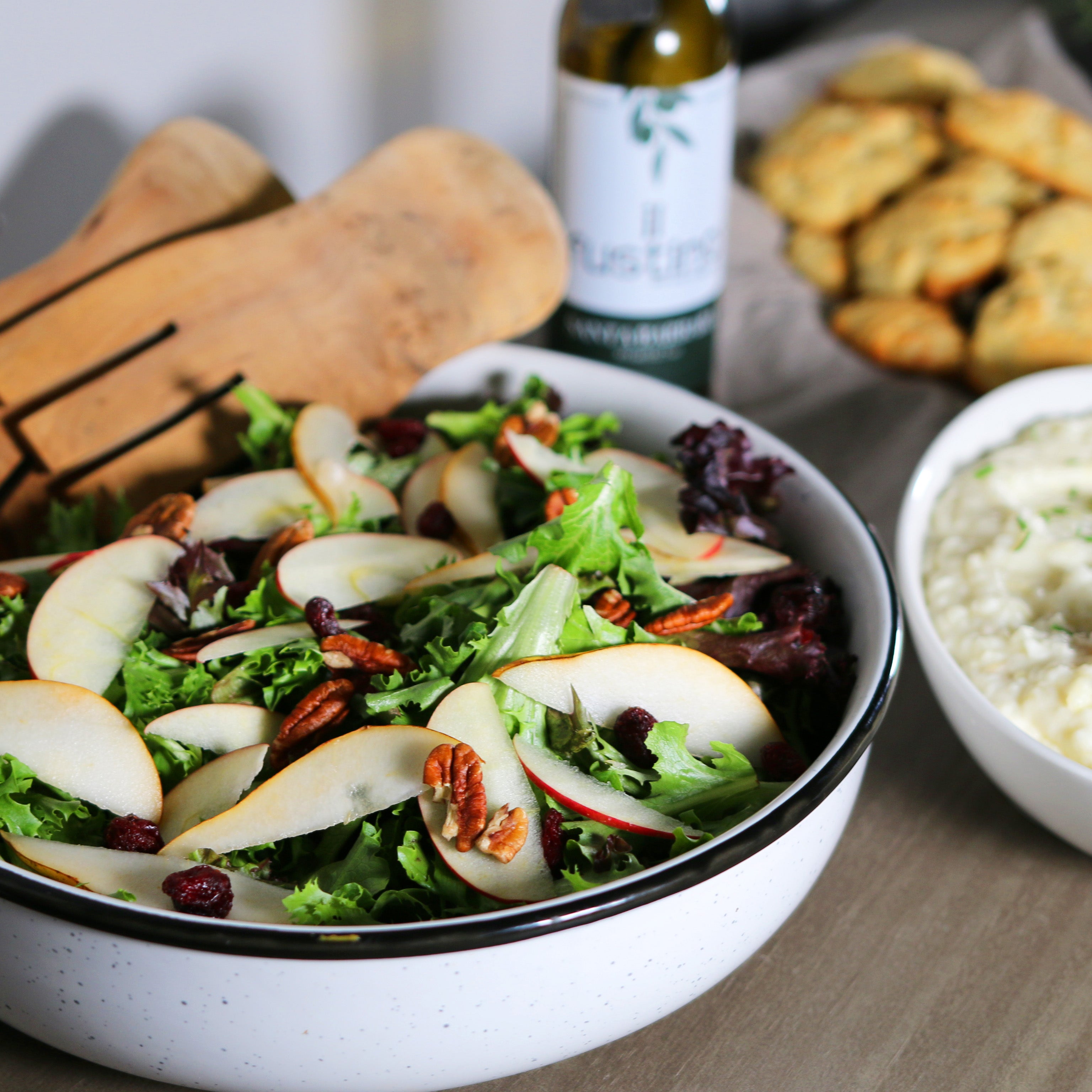 Winter Salad with Cranberry Pear Dressing
Servings: 4
For the salad:
12 ounces, spring mix (or your favorite salad greens)
1, honey crisp apple – thinly sliced
1, pear – thinly sliced
1/3 cup, dried cranberries
1/3 cup, pecans
1/4, red onion – thinly sliced
For the dressing:
1/4 cup, il Fustino Cranberry Pear Balsamic
1/2 cup, il Fustino Picual EVOO
2 tbsp, minced shallot
2 tsp, dijon mustard
salt and pepper – to taste
Directions:
Prepare all salad ingredients (wash, mince and slice ingredients accordingly).
Add all salad ingredients to a serving bowl.
In a small bowl, whisk all of the dressing ingredients together until combined.
Toss salad with dressing right before serving to avoid wilted greens.
Enjoy!