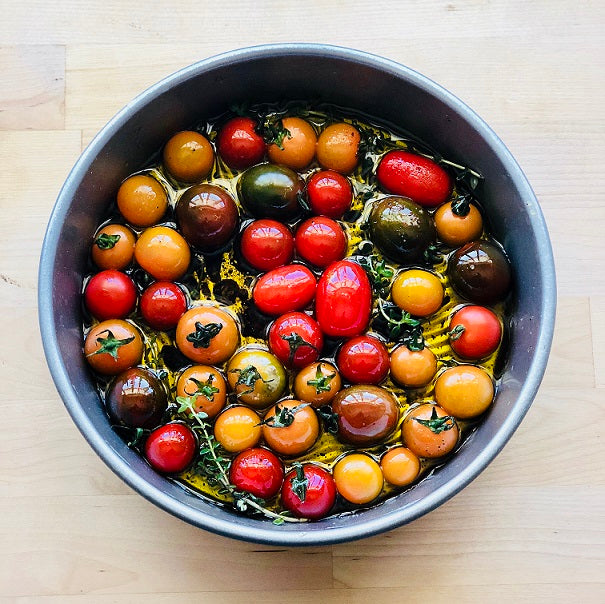 Tomato Confit
Ingredients:
1 pound, cherry tomatoes
3 cloves, garlic (minced)
10 sprigs, fresh thyme
2 teaspoons, sugar (coarse)
2 cups, il Fustino Santa Barbara Estate Blend EVOO
1 teaspoon, il Fustino California Balsamic
salt and pepper
Directions:
In a 9 X 9 baking dish arrange the cherry tomatoes and sprinkle with minced garlic.
Arrange the thyme sprigs around the cherry tomatoes.
Pour il Fustino Santa Barbara Estate Blend over the tomatoes until they are half-way submerged.
Sprinkle with sugar, salt, pepper and il Fustino California Balsamic. Gently toss.
Bake at 250 degrees Fahrenheit for 1 1/2 to 2 hours or until tomatoes are just about to burst.
Remove from the oven and allow to cool to room temperature.
Enjoy!