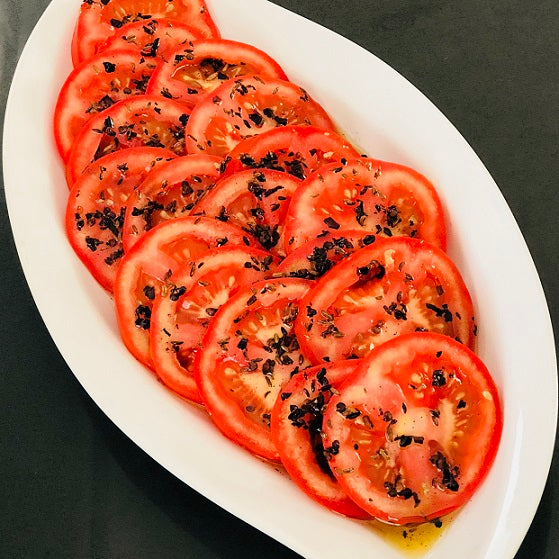 Tomatoes in Fennel-Infused Chipotle Olive Oil
Ingredients:
1/2 cup, il Fustino Chipotle Olive Oil
1 tablespoon. fennel seeds
3 pounds, heirloom tomatoes
1 tablespoon, il Fustino Roasted Blackberry Pepper Vinegar
sea salt (coarse)
Directions:
Add the fennel seeds and the il Fustino Chipotle Olive oil to a pan and heat until the oil around the fennel seeds is sizzling.
Reduce the heat to low and cook the oil for about 20-25 minutes.
While the oil is cooking slice the heirloom tomatoes in 1/4 inch thick slices and set aside until the oil is done.
Arrange the tomatoes on a serving dish. Drizzle with il Fustino Roasted Blackberry Pepper Vinegar then the fennel infused oil.
Sprinkle with salt and serve!